Blush and Beakers will always be a beauty blog for all women with a passion for beauty and science; however, as a Women of Color (WOC) I will admit it's disappointing to not see other WOC highly represented in all forms of media. Since the blogosphere is already inundated with the 2012 Emmy beauty posts, I decided to make a concerted effort to feature women of color in my round-up for "Actress Who Gave the Best Face at the 2012 Emmy Awards":
Kerry Washington, HWIC in Scandal
So, I think Kerry Washington always brings grace and femininity to the red carpet. Here she looks beautiful but it looks effortless. She is sincerely a natural beauty. I did find it interesting that with such subdued makeup her hair was not more structured and, for lack of a better word, "fancy". But, those are just my opinions. 
Padma Lakshmi, Top Chef Beauty
Following in Kerry's foot steps was a natural but flushed Padma. Closer images show Padma with a gorgeous coral color on her cheeks. I like the choice of having her hair down. Also, an effortless beauty. 
Sofia Vegara, Modern Family Bombshell
Sofia always brings Va-Va-Voom to the red carpet- wait was that cliche to say? Whatever it is, it's the truth. She has star quality of the likes of Marilyn Monroe. I guess the trend for this Emmys was subdued makeup, because while her makeup is more dramatic than the two ladies mentioned previously, for Sofia it's not as amped up as I have seen her. 
Ginnifer Goodwin, The fairest of them all,  Once Upon a Time 
Now Ginnifer might not be considered a WOC, but in my opinion her entire look was the best one of the 2012 Emmys. It was just EVERYTHING! Fierceness knows no color. If you got it, you just got it, and she had it last night. I loved the eye makeup and the brows. Very defined, but not too harsh, and I always love her pixie cut. It fits her very well.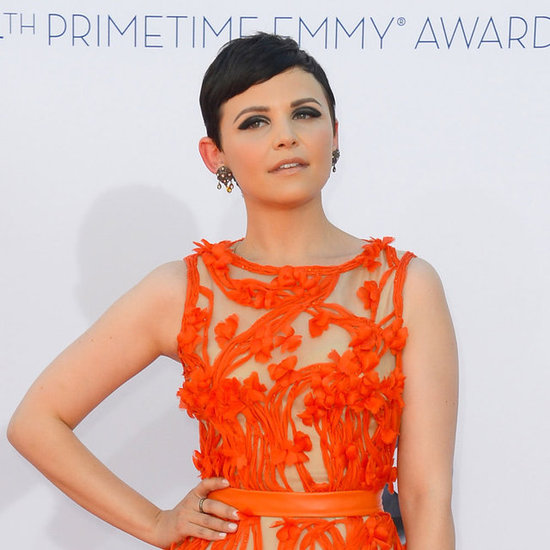 Her look deserves a closeup:
If one were ever to do a dramatic eye, this is certainly the way to do it. Dramtic eye, flawless complexion, a sheer flush of color on the cheeks, and a nude lip! 
So what do you think lovelies? Did I miss anyone? January Jones was a contender for this post since she also gave a strong dramatic eye, but I think I will always see her as Betty Draper who is not my favorite TV character these days (although she is one of the best dressed TV characters out there, but I digress).
*click photos for original sources.
Tags: 2012 Emmys, beauty, Emmys. Red Carpet Beauty